Standing On Shoulders of Strangers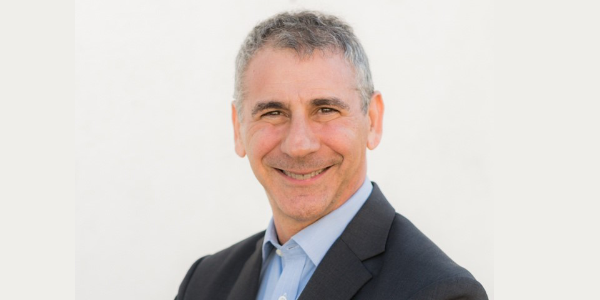 A Clemson Alumnus Quietly Serves Others
Attending college is a transformative experience. It is four years of new experiences, challenging academics and personal growth. For Michael Puldy '84, this was definitely the case. Before attending Clemson, Michael had only traveled outside of his home state of Florida once. Upon completing his freshman year, Michael had traveled to Chicago, throughout the eastern seaboard, and to Charleston for a stay in a Civil War period house near the battery.
Clemson was a place of opportunity for Michael. As one of the first graduates of the computer science program, he carved a path into a new academic frontier. Along the way, he would emphasize the importance of solidifying memories, acting as both the head photographer of The Tiger and editor-in-chief of TAPS. The skills he learned would allow him to become the award winning speaker and writer he is today. He has few regrets, but missing the opportunity to capture of those who helped make his reality possible is a major regret of his college career behind the camera. "People before me made contributions which to me were invisible. Today, I see how strangers helped catapult me to the future life I desired," Michael would say.
Beyond serving as a Director at IBM, Michael volunteers at Didi Hirsch Mental Health Services assisting suicide survivors, providing guidance and mentoring those who have lost a love one to suicide. He is also a board member of the Porsche 356 Club of Southern California, one of the largest antique Porsche car clubs in the world.
For Michael, a busy life is not an excuse for forgetting stewardship and service. The passing of his first wife by suicide would accelerate Michael's emphasis on choosing to steward gifts to his late-wife's alma mater, Rollins College, and to his own, Clemson University. In gratitude for his time at Clemson, Michael has created the Michael Lawrence Puldy '84 Endowment for the School of Computing to help computer science students have their own experiences at Clemson.
Each student at Clemson will create unique experiences for themselves. Within each experience, the student grows and becomes a better form of themselves. These vivid memories unique to this institution created the man Michael is today - from his time as a sideline photographer representing The Tiger at the 1981 National Championship game to learning from figures like Dr. Louis Henry, the first Alumni Master Teacher, computer science professors Dr. Art Pellerin, Dr. Mike Westall, and public speaking professor Colonel Ben Skardon. One particular memory always stands out among the rest - watching and listening to the presses rhythmically churn out a weekly paper and then delivering The Tiger every Thursday night to students.
If not at home in California, he is traveling - either abroad to explore a new country or to the home of one of his five sons who are spread out across the western United States.
Michael has chosen to give back to Clemson like the generous strangers who helped him succeed as a student. His legacy gift will bestow students with the same opportunities that he had.
Michael says, "I feel so strongly that my eagerness to be involved with Clemson student life, combined with immersing myself in the emerging computer science program, set the foundation for who I am today. I stood on the shoulders of strangers who supported my education. Now it is my turn to hold someone else up."