A legacy of service, hard work and dedication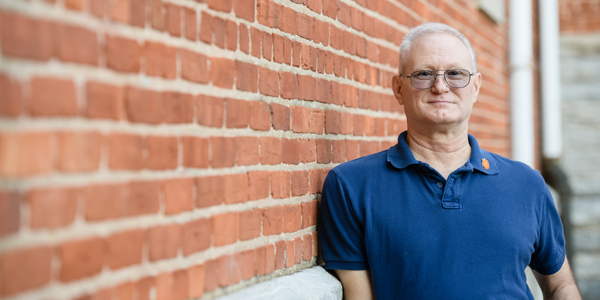 Education at Clemson did not come easy for Major David W.E. Black. During summer breaks, he worked at textile mills and in a toy store in addition to receiving student loans. And while procuring the finances to pay for college was a daunting task, he credits Clemson and Clemson ROTC with shaping his successful life and career.
Major Black is now leaving a legacy at Clemson through his estate plan, creating an endowment that will provide unrestricted support for Clemson's Army and Air Force/ROTC program. Major Black has defined his life upon the principles of hard work and dedication to our country, culminating with this endowment for Clemson ROTC students.
The Atlanta resident hopes that the Major David W.E. Black '76 ROTC Endowment will relieve the financial pressure on Clemson students and give them the opportunity to enjoy Clemson for everything that it has to offer, including a great education. "I just hope that they'll be able to enjoy the Clemson experience more without having to worry about finances," says Major Black.
Major Black is the son of Ewell Conway Black, a Presbyterian minister, and Dorothy Black - both strong influences on his life. His father served as a Corporal in the US Army's 106th Infantry Division during World War II and fought in the Battle of the Bulge. He was captured in December 1944 and spent six months as a prisoner of war before being liberated.
"My mother said the first words she thinks I ever spoke were 'I want to be a soldier,'" says Major Black. His interest in helping others build a military career and preserving military history is also exemplified in his support for the National World War II Museum in New Orleans where he is part of the Stephen E. Ambrose Legacy Society. The Museum's mission is to educate younger generations on the lessons of war and to honor the men and women who serve.
After graduating from Clemson in 1976 with a B.S. degree in Industrial Education, Major Black held numerous positions throughout the United States and abroad. When he retired in 1997, he utilized his military leadership skills to manage Longhorn Steaks in the Atlanta area for 10 years and later, Krystal Hamburgers as a Management Trainer and Store Inspector. He retired completely in 2010, but he continues to support both Clemson and the World War II Museum. He also enjoys reading about and visiting historical sites and museums and builds scale model plastic military vehicles.
"I want young people to realize the impact history has on the future and that through hard work, even the most average person can succeed and give back to the things that help make the world a better place. The creation of this endowment honors that legacy," says Major Black.
"My decision to create an endowment at Clemson stems from a desire to help other ROTC students who want to attend Clemson receive the financial assistance they need," he adds. "I used to believe that only the wealthy could make a difference. I feel I'm doing my part to help deserving ROTC students and enhance the importance of educating younger people on the importance of understanding history."
Reflecting on why he has chosen to give back to Clemson and what advice he would give to others considering similar acts of philanthropy, he says, "Follow your heart." By doing so, Major Black is creating a legacy at Clemson and making a powerful impact on our university, future generations of Clemson students and our country.