One Gift Leads to Another for Alumnus Wayne Ouzts '61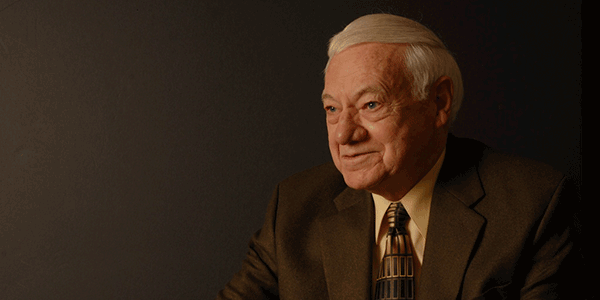 People give when their hearts are touched in a meaningful way, and Wayne Ouzts '61, is no exception. His relationship to Clemson and to those that helped him obtain and enjoy a Clemson education initiated his desire to give back to the University he loves.
His association with the University began when his oldest brother, Jack, enrolled in Clemson in 1946 after serving in the Navy. Jack graduated in 1949 with a B.S. in electrical engineering.
"I loved visiting my brother at Clemson," said Ouzts, a native of Greenwood, South Carolina. "Those visits inspired me to attend Clemson years later. After high school, I joined the Army and worked at the Newport News shipyard. The head of the electrical department at the shipyard wrote a letter of recommendation on my behalf to Clemson in which he listed the courses I had taken during apprentice school. I will always be grateful for the support the shipyard gave me that opened doors for me to attend Clemson."
Ouzts went on to build an impressive career with AT&T Missile Defense Systems and served as lead engineer, developing advanced military communications systems. Ouzts' career with AT&T was almost entirely associated with the U.S. Army, U.S. Air Force, U.S. Navy and Army Corp of Engineers in Saudi Arabia. He has worked or visited all the continents except Australia and Antarctica. Ouzts retired as an engineering manager for U.S. Navy Surface Ship Intercommunications after 30 years. It was following his retirement that he created the Ouzts Family Scholarship Endowment that provides scholarships - half that are need-based and the remaining half merit-based. Since its creation, Ouzts has continued to add to the endowment each year.
Ouzts said that the endowment was also created to honor his family's heritage. When Wayne's brother Jack died, his daughter, Jacqueline and her husband, Jeffrey Shogan established an endowment in honor of her father and mother - the Jack E. and Arline G. Ouzts Endowed Scholarship - to provide need-based scholarships for engineering students who are residents of South Carolina.
Perhaps the best example of how Ouzts' relationship with the University continued to help Clemson students began when he was a freshman. It was during his first year at Clemson when he met fellow engineering student Glenn Allen of Hendersonville, North Carolina. Like many students with similar interests, they became great friends. After graduation, they vowed to stay in touch although they lived thousands of miles apart. Allen enlisted in the U.S. Air Force and flew more than 60 combat missions over Vietnam. After returning from the war, he and his family settled in Greenville where he was a test pilot for the Donaldson Center testing the F 102 Jet Fight Aircraft. Tragically, he was killed in a private plane crash on December 31, 1965.
Although devastated about his friend's death, Ouzts decided to honor their friendship in 2011 as part of the Clemson Class of 1961's 50th reunion with the establishment of the 1st Lt. Glenn Dalton Allen Jr., Memorial Grant-In-Aid Endowment. Allen was a member of ROTC while at Clemson, and in honor of his military service, the endowment helps Clemson's Air Force ROTC students with scholarships.
"It's been an honor and a privilege to honor my friend with an endowment to provide scholarships to a group that he was part of at Clemson," added Ouzts, who was especially moved when he visited campus in 2016 to meet the first scholarship recipients.
"It was my first face-to-face meeting with the outstanding recipients," added Ouzts. "My conversations with them, and my personal observations of their dedication to utilizing their education to build successful careers was truly overwhelming. I think this kind of personal gift meant a lot to the recipients because of the story behind it. I feel if you identify with something or someone, it means more."
Ouzts said that Clemson had an extraordinary impact on his life and that of his brother and friend. The legacy of these three Clemson men will live on for generations through these gifts to their University.