From Tragedy to Triumph: Father Keeps Daughter's Memory Alive Through Growing Endowment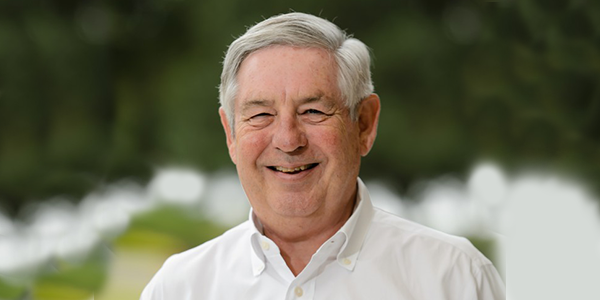 How one handles loss is a test of strength and courage. Alumnus Stephen S. McCrorey '65 took loss and transformed it into a lasting legacy for his only child, Ann Margaret McCrorey, Margaret, like her father, loved Clemson.
An autoimmune disease affecting her heart had been diagnosed in high school, but "Maggi" as her friends and family called her, went on with her life. Like her dad, she chose Clemson and worked hard toward her goal of obtaining a B.S. degree in accounting. During her senior year, the condition took her life, and she died months before she was scheduled to graduate in 1995.
Her parents, Stephen and his wife, Ann, used the loss of their daughter to provide financial assistance to students like her by creating the Maggi McCrorey Endowed Memorial Scholarship in her memory. The endowment gives priority to female York County students who want to major in business at Clemson. The McCroreys are from York County and considered it home. They also have a second home in Clemson.
McCrorey's wife, Ann, passed away in 2014, and now his goal is to leave a bequest upon his death that would be enough to honor his daughter with a bronze leaf at Fort Hill engraved with her name.
"I want to further my gift so that there is a tangible way to honor my daughter who loved Clemson as much as I do," said McCrorey. "She loved Clemson sports the way I do and was the ultimate Clemson Tiger." McCrorey adds that Maggi was not only an outstanding student, but was involved in sorority life and as he explains "everything Clemson."
McCrorey admits that he and Maggi shared a common love for Clemson Athletics, especially football, basketball and baseball. McCrorey rarely misses a game and gets together frequently with his former Clemson fraternity brothers and other friends at games. He has been a longtime member of IPTAY and is a former board member of the York County Clemson Club.
Retired from Dystar, a company he helped found, McCrorey finds comfort in knowing how happy his daughter was at Clemson and that the endowment in her name will help keep her legacy alive in a meaningful way.
"Maggi would have loved knowing that her legacy would live on by providing other students the opportunity to have the Clemson experience and education," said McCrorey. "There have been about 30 scholarship recipients so far, and that brings me great pleasure. In a way, each recipient will carry a little of my daughter's life with them.
"In my opinion, there just isn't a better place to go to college," he adds. "It was the school of my dreams and that of my daughter. Although I won't be around to see her name on a bronze leaf at Fort Hill, I'll go knowing that her legacy will live on through my bequest."