Nelson O'Bryan - "Keep Your Eyes Open."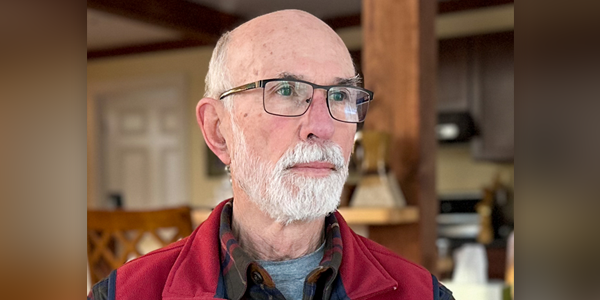 Nelson O'Bryan '67 has a piece of advice to share: "Keep your eyes open." It's something he would specifically encourage Clemson students to do - and it's also an important lesson for everyone else. Nelson applied this philosophy in his formal education and his career, but keeping his eyes open also contributed to the enjoyment of his favorite hobby: photography.
As Nelson says, "The world is full of possibilities - many of which we've never thought of. If you only focus on what is in front of you, you will miss out on something else that could be even greater." Nelson kept his eyes open, but he adds, "I never found anything that I thought would be better [than chemistry]" which was his interest from an early age.
Nelson grew up in a small South Carolina town and felt he was always destined to go to Clemson. His father attended Clemson, and his mother had majored in chemistry, sharing her love of the subject with Nelson at a young age. With his parents' influence and encouragement, he enrolled as a chemistry major at Clemson in 1963.
While at Clemson, Nelson was exposed to a kaleidoscope of people from various walks of life, an experience that broadened his horizons after growing up in a small town. He was particularly involved in the chemistry department, working summers in the lab. Nelson said some of his best memories at Clemson was his experience of working in the lab and also attending football games.
Studying chemistry at Clemson led Nelson to the understanding that knowledge cannot be acquired solely through reading, but also through hands-on experimentation. And that's exactly what he did. He learned how to conduct research under the mentorship of Dr. James C. Fanning, a chemistry professor who greatly impacted his college career and later encouraged him to attend graduate school at the University of Illinois. Dr. Fanning held great passion for his research which inspired Nelson. "To this day, I have him to thank," Nelson says." He would get really excited about the work he was doing, and it was infectious."
Between his time at Clemson and the University of Illinois, Nelson served two years in the Army. He went on to spend the entirety of his career at 3M, working within 4 different scientific areas at the company, allowing him to make impactful changes and progress in his career.
Throughout his studies and career, Nelson's love for photography, adventure, and nature led him on travels far and wide - from the scenic landscapes of Wyoming, where he returns every year, to the fishing trips he takes in New England, to go on African safaris which he has done eight times and plans to go again next year with a guide to observe and learn about the animals.
Retiring in 2006, Nelson relocated to New Hampshire where he has lived ever since. He attributes much of his success to the education and experiences he gained at Clemson and feels a strong desire to give back. At Clemson, he not only learned the fundamentals of chemistry but also developed important life skills such as time management, the ability to ask for help when needed, and teamwork, all of which he carried with him throughout his career at 3M.
Nelson chose to make a planned gift to the University because he wishes to help future students who may be facing similar financial challenges as he did when he lost his father during his freshman year at Clemson and had to rely on scholarships to continue his education. "I had the good fortune of being awarded scholarships and fellowships at both universities. I couldn't have finished without it."
Nelson feels that it is imperative for the well-being of our country to have an educated population and that giving back to Clemson will help provide future generations with the strong foundation for success that he received. He reflects on his time at Clemson with fondness and gratitude.
Clemson holds a special place in Nelson's heart, and he is proud to give back to the institution that gave him the foundation to build his life. One of the greatest lessons he learned as a scientist was that most experiments do not work out. "You have to keep at it. Try different things." He encourages others to keep their eyes open, just as he did, to the endless possibilities that a Clemson education can bring.